Benefit with WinLine
---
An ERP system is a vital component in the IT landscape of any company. Mission-critical data is combined, processed, analyzed and summarized on one central platform. Your ERP solution supplies all the information you need for making important business decisions. The individual modules in the WinLine ERP software package are synchronized together in an integrated environment that lets you automate and model any process in your company, be it in the back office, in manufacturing or in sales. WinLine business software will get things moving in your company.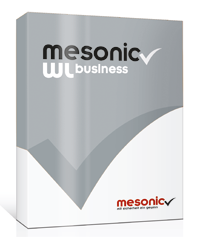 WinLine Business
the modular ERP and CRM solution for
your company
View details »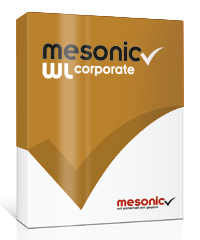 WinLine Corporate
the complete ERP and CRM solution for mid-sized companies
View details »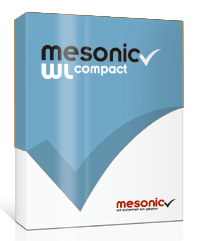 WinLine Compact
the tailor-fitted ERP solution at monthly fixed price per user
View details »
PROGRAM MODULES
---
FINANCIAL ACCOUNTING
Finances and accounting are at the very core of your company's data processing requirements. WinLine ACC1 provides systematic data entry, control and reporting features involved with revenue generation, inventory movement and performance of services. The core module offered in the WinLine business line has a lot to offer: posting windows for various kinds of transactions, open item management, and a collections management system.
INVENTORY MANAGEMENT, DOCUMENT ENTRY
Inventory and document generation are the second critical element in your business IT environment. Inventory scheduling, inventory control and all stages in the purchasing and sales process are merged into one integrated system. Core functions for order entry, document management, pricing mechanisms and customer and vendor master data, along with inventory control and purchasing are included in the WinLine ACC2 module.
PRODUCTION / PLANNING PPS
The WinLine PPS module promotes reduced product turnaround times, manages resource availability and capacity, analyses inventory requirements and efficiently schedules the use of company resources. Integration with the other WinLine ERP modules lets you stay upto- date on employee and financial resource values.
CUSTOMER RELATIONSHIP MANAGEMENT
Customer retention is an important goal in every company. CRM systems let you measure and evaluate customer satisfaction. The WinLine CRM module streamlines customer and vendor-oriented processes in marketing, sales, and purchasing areas.
65,000
Installation world-wide
NetWebWare Packages
---
The exclusive mesonic launch package for the Philippines includes the essential modules to fulfill the every day demanding requirements in finance, sales, invoicing, purchasing and inventory management. This entry level ERP Package is ideal for small and medium enterprises and has the ability to grow with your business.
Get Promo price now
or book appointment
ACCESS ANYWHERE, ANY TIME.
---
We convert the slumbering potential in your mobile device into tangible added value with online access from a smartphone or tablet to your mesonic software - a must in today's business world. Speed up and organize your business operations by making use of mesonic online access platforms and experience business decision-making independent of time and place.
| | |
| --- | --- |
| | Local network - Stable, fast and secure |
| | Browser-based - You only need Internet access |
| | App-based - Access with Smartphone, tablet and other devices |